Kybella Treatments West Palm Beach
Dr. Jarial West Palm Beach Kybella treatment specialist. It is common when clients complain forehead wrinkles, crow's feet, smoker lips, and laugh lines. These are all natural signs of aging. The most unwanted feautre is the double chin as that can also develop at a younger age. Obesity is not the sole culprit behind double chin development. There are so many other factors that contribute to this undesirable fatty layer under the chin such as age, genetics, high-calorie diet and poor posture. More than sixty thousand people search, for double chin, per month on the internet.
There are so many exercises available as a solution but the affected people want to lose this extra fat as soon as possible. Moreover, when the double chin is running in families, no one can control that fat deposit through diet and exercise. One such FDA approved solution for these fat pockets is Kybella. Keep going with this article to know more about Kybella.
What is Kybella?
Kybella is deoxycholic acid in the synthetic form. Deoxycholic acid is naturally present in the human body to aid fat digestion. Kybella is a non-surgical alternative and is injected into the fatty chin to destroy the fat by dissolving the outer membranes of fat cells. These dissolved contents are then naturally expunged by the body.
The destruction of 'sub-mental fat' (under chin fat) gives a perfect shape to the chin and a defined jawline. A person is good to go for Kybella if the age is 18 and above. The procedure is good for all types of skins. However, a person must consult the physician before getting this non-surgical injectable if already going through pregnancy, nursing, difficulty in swallowing food, and any other medical condition.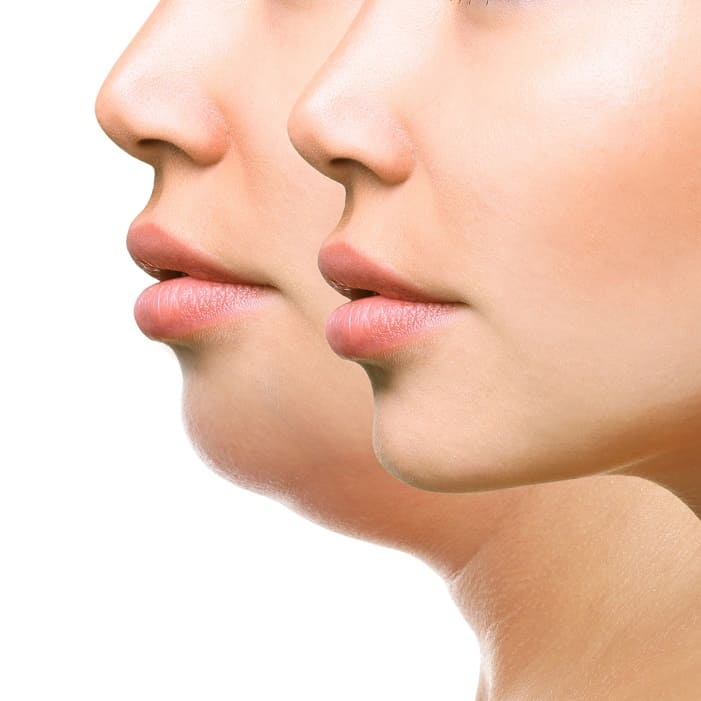 What are the benefits of Kybella?
The main aim of injecting deoxycholic acid into sub-mental fat is to give the clients their best profile and making them feel good about themselves. With Kybella, men don't require a beard to hide their heavy chin and women don't need to worry about their hairstyles and neck scarves to hide their sub-mental fat. The first and foremost advantage of getting Kybella is improved appearance and self-confidence. It is a great choice, for those who do not want to go under liposuction surgery and face-lifting, as the procedure is non-invasive. The decision to go for Kybella leaves a person worry-free as it eliminates the need to schedule the surgery, to take off from work and other activities, and to arrange a house help for initial recovery days.
The procedure eliminates the need for general anesthesia and takes only a few minutes saving the client's time.
However, the number of injections and treatments can vary depending upon how stubborn the chin fat is. Surgical treatments can take two weeks or more for complete recovery to move on with routine responsibilities. However, with Kybella a person is ready to go with daily life activities and the common side effects are resolved usually after 2 days. Kybella is costly but it literally eats up the fat and is a permanent solution with lasting results.
Before and After Kybella Procedure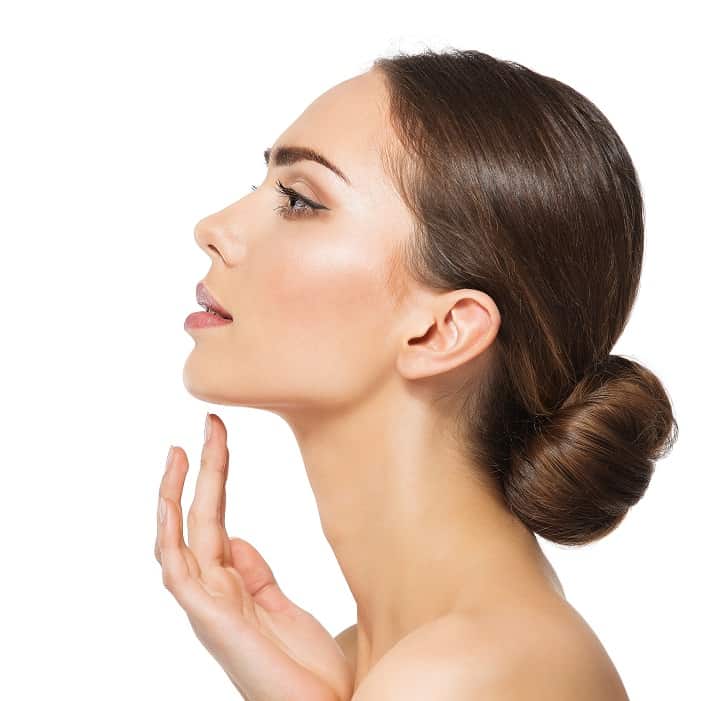 Correction of the double chin with deoxycholic acid gives satisfying results to the clients. The area is usually numbed before starting the procedure. Multiple Kybella injections are then administered to allow the deoxycholic acid to break down the fat cells. Your doctor might ask you for a minimum of two and a maximum of six sessions after the first treatment. The results usually appear after a few weeks of the first visit. This treatment removes the fatty double chin and gives amazingly defined jawline. One can experience a sudden boost in his or her self-esteem with an overall youthful appearance.
The most common and tolerable side effects are swelling, redness, bruising and numbness. This also means no gain without pain. There are few rare and severe side effects such as difficulty swallowing, excessive bleeding and jaw nerve injury but these rare complications could be avoided by selecting the trained professionals of Kybella.
Fort Lauderdale Kybella Procedure
Many unlucky Fort Lauderdale Kybella clients have found out that exercise will not do any good for the sub-mental fat as it is often due to the genes. However, Kybella provides a permanent solution to say a forever goodbye to the double chin and welcome the slimmer and younger face. In addition, the product is under research for other small fat areas such as upper knee and upper back. It is recommended to choose your cosmetic professional wisely to avoid any kind of risks.