Breast Augmentation West Palm Beach
A woman's breasts can be a significant concern to her sense of confidence. With the utmost care, Dr. Jarial has helped numerous patients gain a better figure with the breast augmentation procedure in West Palm Beach & Fort Lauderdale.
More About Breast Augmentation
Breast augmentation is performed on an outpatient basis after a thorough consultation and discussion of personal preferences. Because a number of options exist, our patients have the ability to truly create their ideal look using either saline or silicone breast implants in the size and shape that best suits their body type.
Augmenting the breasts is not merely about increasing size, but also achieving the ideal size and shape in relation to the rest of the body.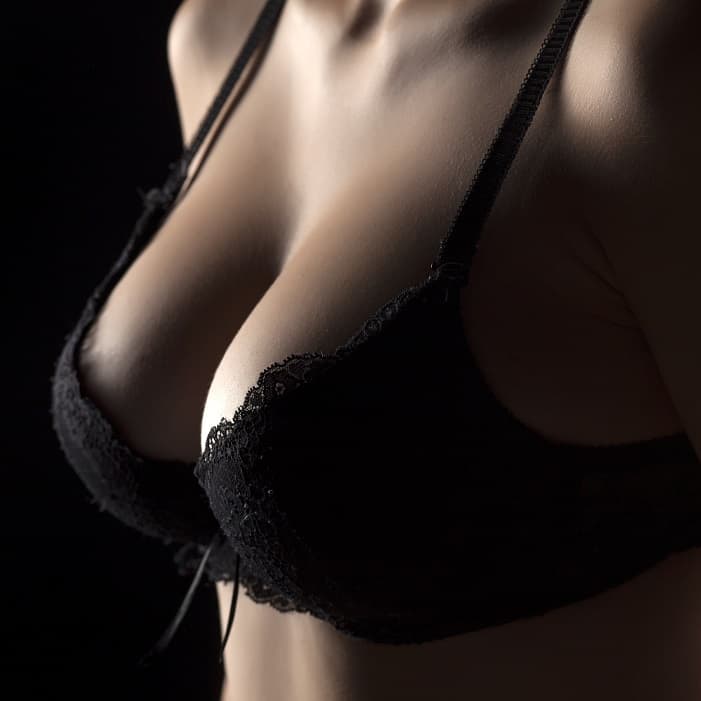 Our Goal
We want to provide our patients with the level of care they need to feel confident in their decision and prepared for their procedure. Patients who have selected our plastic surgery practice state that they did so because they felt comfortable and at ease with Dr. Jarial's level of skill and commitment to excellence.
There are numerous reasons why a woman may seek breast augmentation. We understand the desire to feel more attractive in certain types of clothing or in swimwear. We know that weight, pregnancy, age, and other factors can affect the curvature and firmness of the breasts. During consultation, Dr. Jarial's primary focus is to discover the reason for seeking breast augmentation. Getting to know the personal expectations of each patient is what leads to a satisfactory outcome, so we place a great deal of emphasis on this step.
Customizing Your Breast Implants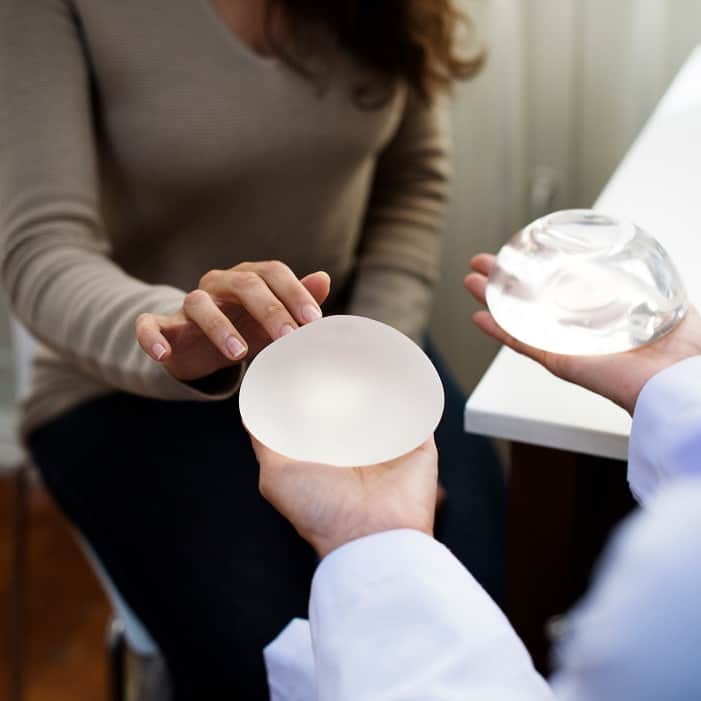 Implants contain either silicone, which is an elastic gel consistency, or saline, which is sterile salt water. The ingredients of implants have been clinically tested and approved by the FDA. While silicone implants can be a very good choice, many women favor saline implants. Should a leak occur, the body easily absorbs the saline.
Silicone implants are approved for women aged 22 or older. This type of implant, unlike the saline implant that is filled during surgery, comes pre-filled. One of the benefits to silicone is that it feels very similar to breast tissue. This type of implant has a lower chance of rippling beneath the skin.
Recent developments in breast augmentation include the Gummy Bear implant. A form stable implant, the Gummy Bear shares a similar consistency as the candy after which it has been named. Its textured surface, teardrop shape, and firm gel help the tissues of the breast and the chest wall better adhere to the implant, leading to natural fullness and lift at the top of the breast.
The breast augmentation procedure is commonly performed in our area, and by Dr. Jarial himself. Discover how breast augmentation can enhance your physical attractiveness as well as your confidence. Schedule a consultation with West Palm Beach & Fort Lauderdale plastic surgeon, Dr. Jarial, at (561) 249-0390.