BUTT IMPLANTS in WEST PALM BEACH
Having a full, round buttocks is considered highly attractive, but not everyone is naturally blessed with a voluminous backside. Patients who wish to augment their buttocks can choose to add gluteal implants to improve the size and shape of their derriere. Dr. Ravinder Jarial is a board-certified plastic surgeon in West Palm Beach & Fort Lauderdale, Florida who has helped many patients to achieve their dream proportions with the help of these implants.
Benefits of Gluteal Implants
Patients choose buttock implants for a variety of reasons, which include:
Improving the way the buttocks looks in pants or a bathing suit
Changing the appearance of butt cheeks that seem too flat or square
Augmenting the butt after weight loss has changed its size
Boosting self-confidence and social opportunities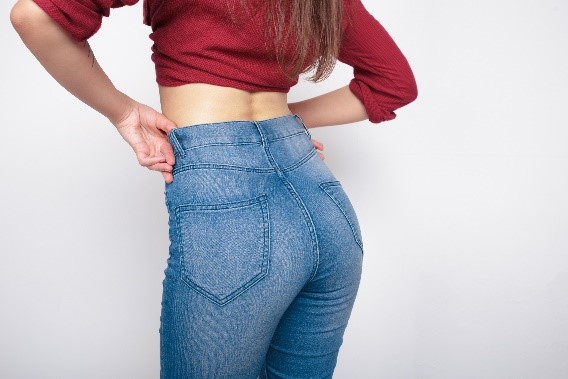 What to Expect During Gluteal Implant Surgery
To begin, Dr. Jarial uses general anesthesia to keep the patient comfortable throughout the surgery. Next, he makes two small incisions on each butt cheek close to the midline (often referred to as the crack) where scarring is easily concealed. Through these incisions, Dr. Jarial inserts the butt implants, positioning each one within the butt muscles. This intramuscular placement requires advanced technique and precision on Dr. Jarial's part, but it is the optimal way to avoid some of the problems that arise when doctors place implants above or beneath the muscles. Typically, the entire surgery is completed within 90 minutes.
Gluteal Implant Recovery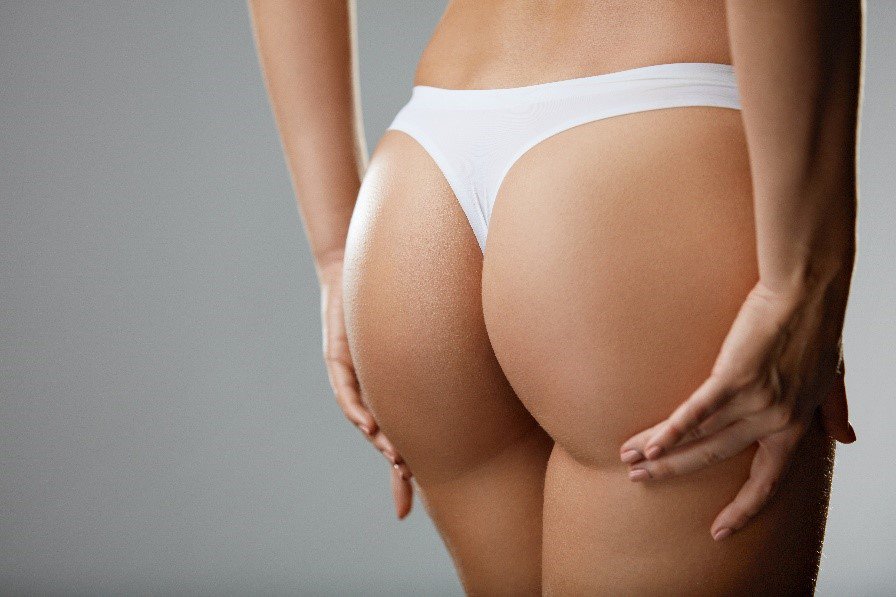 Rest and relaxation are key when recovering from this procedure. Unfortunately, the location of the implants can make it trickier to do this – it is critical to avoid sitting or sleeping on the back to avoid putting pressure on the implant which can cause it to shift out of place or change shape. By sitting on a special butt augmentation pillow (which puts the pressure on the thighs) and sleeping on the stomach, the patient can help the buttocks to heal more successfully. Most patients take two weeks off from work to allow time for the bruising and swelling to subside. Pain medication may be taken to help alleviate lingering discomfort.
Gluteal Implants vs. Brazilian Butt Lift
In more recent years, Brazilian butt lift (BBL) has overtaken gluteal implants as the more popular butt augmentation procedure. Not all patients prefer or are candidates for BBL, however. BBL requires fat to be harvested from one area of the patient's body and then transferred to the buttocks. If the patient does not have excess body fat, implants may be the better choice. Implants come in a variety of sizes (usually from 100cc to 800cc,) which gives patients more predictability in the size of their buttocks after the surgery.
Schedule a Consultation
Dr. Jarial is a talented, compassionate plastic surgeon who receives great reviews from his patients. If you are interested in augmenting your buttocks but are unsure which procedure to undergo, Dr. Jarial would be happy to discuss the specifics to help you choose the best option to achieve your desired results. To make an appointment, please call (561) 249-0390 today.