MTF Top Surgery In West Palm Beach & Fort Lauderdale
Breasts are often considered a cornerstone of femininity. They are a clear and obvious gender indicator, especially in West Palm Beach & Fort Lauderdale, Florida (where the weather is nice and clothing often sparse). Aside from the obvious, there are a few key differences between male and female chests. Male chests are usually broader – so in male-to-female top surgery, a larger implant may be required to counterbalance the chest and achieve the desired feminine appearance. Male chest muscles are also thicker than female chest muscles, and the skin in the chest area is tighter – but these things can be addressed at RSJ Plastic Surgery to give you a proportionate, feminine chest.
How is male-to-female top surgery performed?
There are a few things to consider when undergoing male-to-female top surgery at RSJ Plastic Surgery:

Implant type Implants are typically saline or silicone, you can choose which you'd like. Saline implants are usually filled during surgery, so can be inserted with a smaller incision than silicone implants (which come pre-filled). Silicone implants, however, can give a more soft and natural appearance.
Implant size You determine how big you want your implants to be. This will largely depend on your body – typically achieving a proportionate look is the goal – and Dr. Jarial can help you with this decision.
Implant shape Implants are either round or teardrop-shaped – round implants are obviously symmetrical, so rotation isn't a concern, but teardrop implants can look more natural.
Incision type There are three incision types commonly used in male-to-female top surgery. Implants can be placed through an incision made around the areola, just below the chest muscle, or through the armpit. Your preference, along with the type and size of your implants, will be weighted in this decision.
What should I expect after my male-to-female top surgery?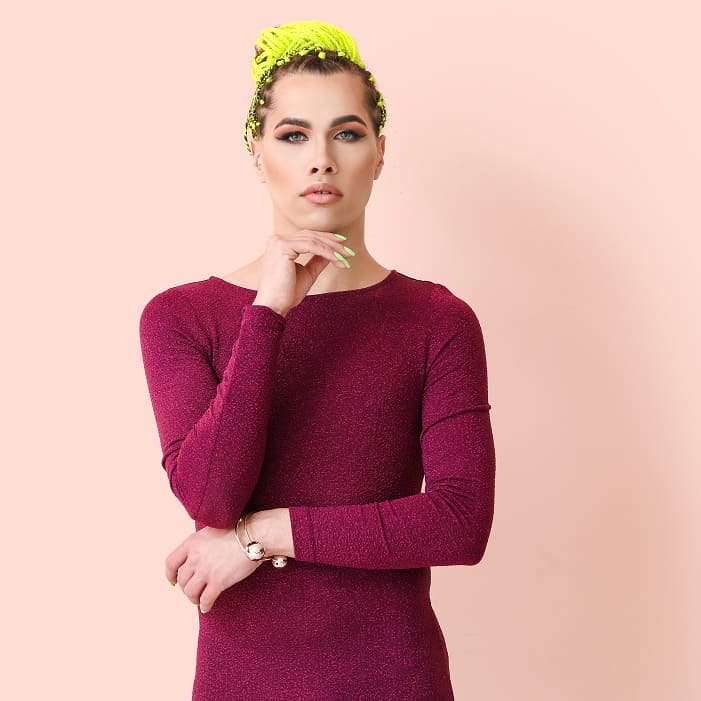 Pain, swelling, and bruising are typical after male-to-female top surgery at RSJ Plastic Surgery. This can be managed with regular pain medication and rest. The first day or two are the most uncomfortable, the swelling will then largely subside within two to three weeks – though it can last up to six months.
Scarring will be a part of the process; the severity will depend on where your incision was made. Scars will be dark and raised to begin with but will settle down as you heal over the first few months – and continue to do so up to 18 months post-surgery.