MTF Top Surgery In West Palm Beach
Breasts are often considered a cornerstone of femininity. They are a clear and obvious gender indicator, especially in West Palm Beach & Fort Lauderdale, Florida (where the weather is nice and clothing often sparse). Aside from the obvious, there are a few key differences between male and female chests. Male chests are usually broader – so in male-to-female top surgery, a larger implant may be required to counterbalance the chest and achieve the desired feminine appearance. Male chest muscles are also thicker than female chest muscles, and the skin in the chest area is tighter – but these things can be addressed at Ultra Aesthetics to give you a proportionate, feminine chest.
Benefits of Transfeminine Top Surgery
Top surgery is the most effective way to feminize the upper body. By creating a rounder, curvier body shape with implants, you are likely to feel reduced levels of gender dysphoria and depression. Simultaneously, you should notice improved self-confidence in your body.

Candidates for MTF Top Surgery
For most transgender patients, top surgery is not the first step on their gender affirmation journey. Patients should be at least 18 years old, have undergone a mental health screening and have lived as a woman/femme/non-binary person for at least one year prior to the surgery. They should already be undergoing hormone therapy (including estrogen) prior to surgery to help prepare the breasts for implants.
To undergo any surgery, patients should be in good health and non-smokers. Patients who do smoke should quit well in advance of their surgery since smoking can increase the risk of complications and prolong the healing process.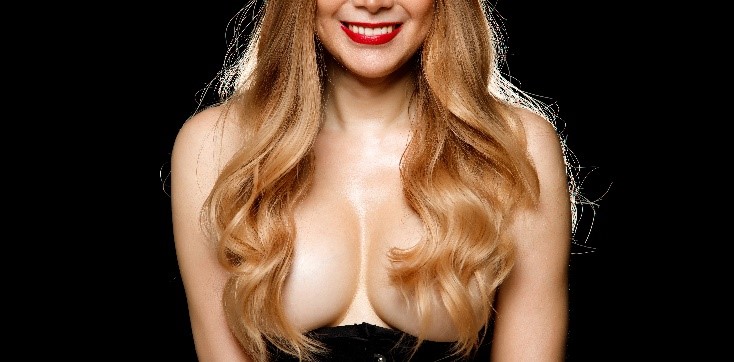 Top Surgery Choices
There are a few things to consider when undergoing male-to-female top surgery at Ultra Aesthetics:
Implant type Implants are typically saline or silicone, you can choose which you'd like. Saline implants are usually filled during surgery, so can be inserted with a smaller incision than silicone implants (which come pre-filled). Silicone implants, however, can give a more soft and natural appearance.
Implant size You determine how big you want your implants to be. This will largely depend on your body – typically achieving a proportionate look is the goal – and Dr. Jarial can help you with this decision.
Implant shape Implants are either round or teardrop-shaped – round implants are obviously symmetrical, so rotation isn't a concern, but teardrop implants can look more natural.
Incision type There are three incision types commonly used in male-to-female top surgery. Implants can be placed through an incision made around the areola, just below the chest muscle, or through the armpit. Your preference, along with the type and size of your implants, will be weighted in this decision.
MTF Procedure Details
Top surgery is an outpatient procedure that uses general anesthesia to keep you comfortable during the surgery. Dr. Jarial makes his surgical incisions along the body's contours where scarring is more easily concealed. After the implants are placed to achieve the desired size and shape of the breast profile, Dr. Jarial sutures the incisions. The entire surgery usually lasts at least a few hours.
Usually, hormone treatment helps to make the breast area large enough to insert implants. In some cases, you may need a tissue expander to create sufficient room for a breast implant. If this applies to you, Dr. Jarial will insert the tissue expander to incrementally stretch the skin around the chest. Once the skin is the appropriate size to accept breast implants, then he can perform top surgery.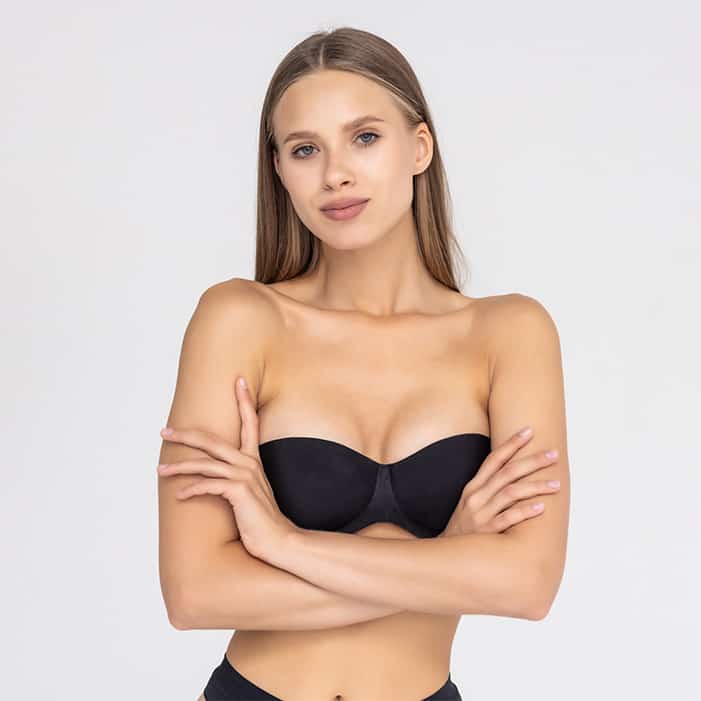 MTF Top Surgery Recovery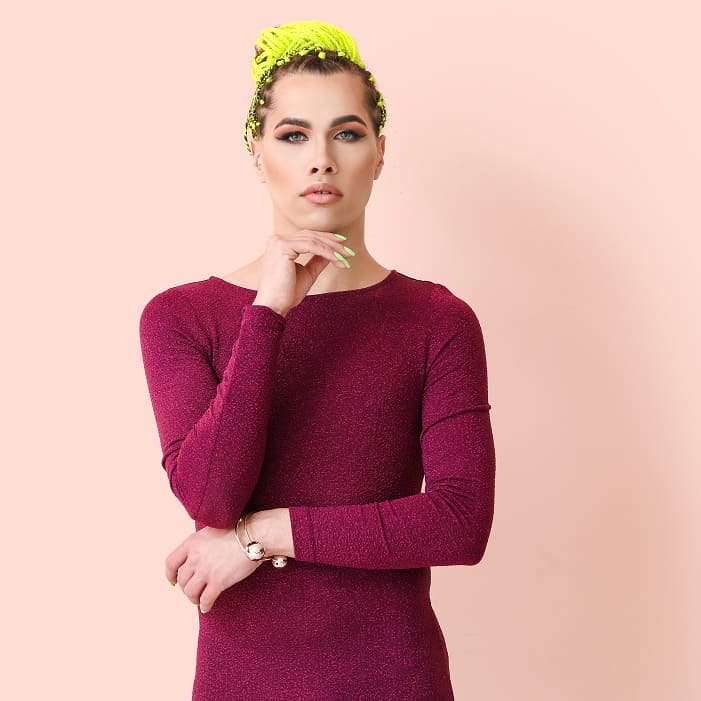 Pain, swelling, and bruising are typical after male-to-female top surgery at Ultra Aesthetics. This can be managed with regular pain medication and rest. The first day or two are the most uncomfortable, the swelling will then largely subside within two to three weeks – though it can last up to six months.
Scarring will be a part of the process; the severity will depend on where your incision was made. Scars will be dark and raised to begin with but will settle down as you heal over the first few months – and continue to do so up to 18 months post-surgery.
Male-to-Female Top Surgery Results
The results from this surgery are long-lasting. Most breast implants can last safely in the chest for at least 10 years before replacement is recommended. At that point, revision surgery can be performed. During this surgery, your plastic surgeon removes the older implants and inserts the new ones through the original incision points to avoid additional scarring. This is a good opportunity to adjust implant size, shape or texture if your preferences have changed.
Top Surgery Costs
Since each top surgery is customized to the unique needs and preferences of the patient, the cost of your surgery depends on the specific surgical plan you and Dr. Jarial devise. Many insurance plans now include gender-affirming care like top surgery. The team at Ultra Aesthetics makes every effort to maximize the benefits you are entitled to. Financing options are available to help cover the out-of-pocket costs associated with this surgery.
Why You Should Choose Dr. Jarial for Top Surgery
Dr. Jarial specializes in gender affirmative care. While plenty of other plastic surgeons perform breast augmentation, they may not understand all the specific anatomical differences that need to be considered to achieve great looking, feminine results. Dr. Jarial treats everyone with the utmost respect and welcomes patients of all gender identities to achieve their desired body contours. Top surgery can be incorporated into a larger gender affirmation surgical plan.