FTM Top Surgery in West Palm Beach & Fort Lauderdale
Breasts are obviously a key indicator of gender – and this is especially so in West Palm Beach & Fort Lauderdale, Florida, where the weather is nice and it's more difficult to hide under layers of clothing. Fortunately, there are a number of female-to-male top surgery procedures available at RSJ Plastic Surgery to address this. Unwanted breast tissue can be removed and the chest contoured to make it appear flat and masculine.
How is female-to-male top surgery performed?
There are three methods commonly used at RSJ Plastic Surgery in female-to-male top surgery. They are as follows:

Keyhole This procedure is recommended for patients who are small chested with good skin elasticity. Dr. Jarial makes a small incision under the areola and removes the breast tissue with liposuction. No skin is removed with this method and the nipple is left in the same position as pre-surgery, though it may be reduced in size if desired.
Periareolar In this procedure, Dr. Jarial makes one incision all the way around the areola and a second incision in a larger circle around the first – the breast tissue is then removed with liposuction. The skin in between the two incisions is also removed, so when the incision is closed the remaining skin is drawn into the nipple and pulled tight. The areola can also be reduced in size by this method but the nipple cannot be repositioned. Periareolar surgery is typically recommended for patients with moderate breast tissue and good skin elasticity.
Double incision This procedure is usually necessary for patients with large or saggy breasts, as it allows the removal of a lot of skin and breast tissue, as well as the repositioning of the nipple to a more masculine location on the chest. Dr. Jarial makes two incisions: one at the top of the pectoral muscle and one at the bottom. The breast tissue is removed, the nipple repositioned and resized as necessary, and the two incisions sewn together.
What should I expect after my female-to-male top surgery?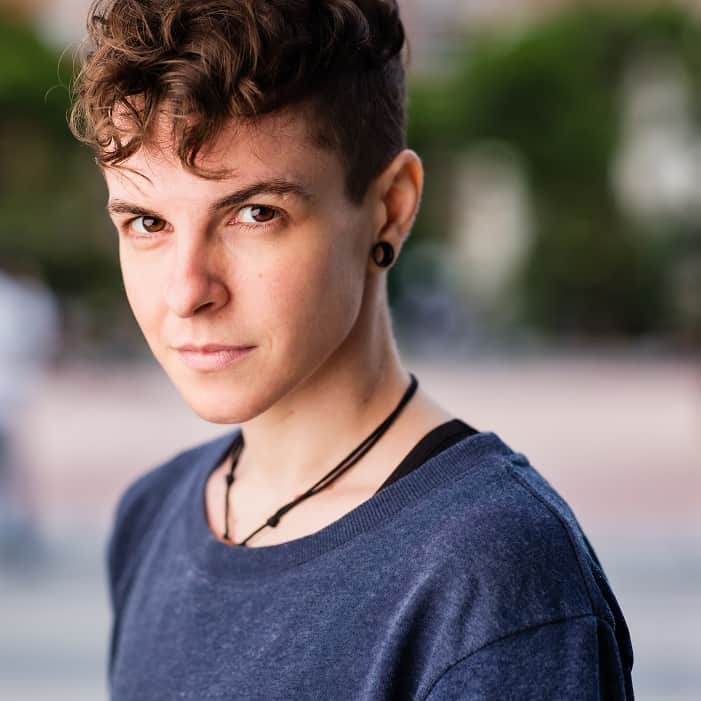 Some pain, swelling, and bruising is to be expected after female-to-male top surgery at RSJ Plastic Surgery – all of which can be managed with pain medication and rest. The first couple of days are the most uncomfortable, and the swelling will largely subside within two to three weeks (though in some patients, swelling will remain for up to six months).
If a double incision procedure was performed, there will be some scarring and permanent sensation loss in the nipple (as the nerve is usually severed when the nipple is repositioned). Your scars will flatten and fade over 12-18 months, becoming less noticeable.