FTM Top Surgery in West Palm Beach
Breasts are obviously a key indicator of gender – and this is especially so in West Palm Beach & Fort Lauderdale, Florida, where the weather is nice and it's more difficult to hide under layers of clothing. Fortunately, there are a number of female-to-male top surgery procedures available at Ultra Aesthetics to address this. Unwanted breast tissue can be removed and the chest contoured to make it appear flat and masculine.
How is female-to-male top surgery performed?
Top surgery is an outpatient procedure, which means you can return home to recover on the same day as the surgery. Most top surgeries last a few hours; Dr. Jarial uses general anesthesia to keep you comfortable during the procedure.
There are three methods commonly used at Ultra Aesthetics in female-to-male top surgery. They are as follows:
Keyhole This procedure is recommended for patients who are small chested with good skin elasticity. Dr. Jarial makes a small incision under the areola and removes the breast tissue with liposuction. No skin is removed with this method and the nipple is left in the same position as pre-surgery, though it may be reduced in size if desired.
Periareolar In this procedure, Dr. Jarial makes one incision all the way around the areola and a second incision in a larger circle around the first – the breast tissue is then removed with liposuction. The skin in between the two incisions is also removed, so when the incision is closed the remaining skin is drawn into the nipple and pulled tight. The areola can also be reduced in size by this method but the nipple cannot be repositioned. Periareolar surgery is typically recommended for patients with moderate breast tissue and good skin elasticity.
Double incision This procedure is usually necessary for patients with large or saggy breasts, as it allows the removal of a lot of skin and breast tissue, as well as the repositioning of the nipple to a more masculine location on the chest. Dr. Jarial makes two incisions: one at the top of the pectoral muscle and one at the bottom. The breast tissue is removed, the nipple repositioned and resized as necessary, and the two incisions sewn together.
What should I expect after my female-to-male top surgery?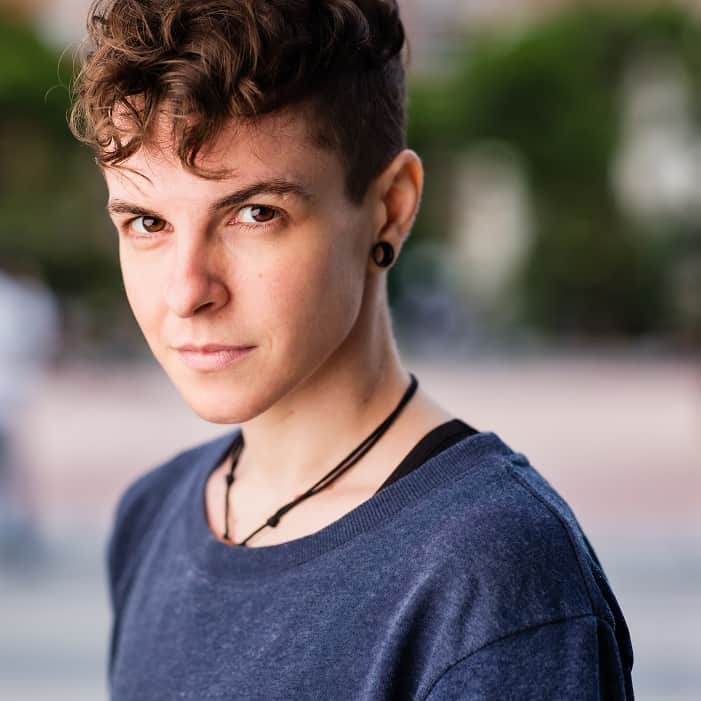 Some pain, swelling, and bruising is to be expected after female-to-male top surgery at Ultra Aesthetics – all of which can be managed with pain medication and rest. The first couple of days are the most uncomfortable, and the swelling will largely subside within two to three weeks (though in some patients, swelling will remain for up to six months).
If a double incision procedure was performed, there will be some scarring and permanent sensation loss in the nipple (as the nerve is usually severed when the nipple is repositioned). Your scars will flatten and fade over 12-18 months, becoming less noticeable.
Benefits of FTM Top Surgery
Having top surgery to remove unwanted breasts can masculinize (or un-gender) the shape and proportions of the upper body. This procedure has been found to reduce feelings of gender dysphoria in many patients and boost their self-confidence.
Although most patients' primary goal is to attain a flatter chest, a great surgeon like Dr. Jarial can slightly contour this area so that it looks muscular. He can also resize and reposition the nipples/areolas to further enhance masculinity.
Candidates for Transmasculine Top Surgery
Transgender men and non-binary patients who wish to masculinize their upper body are generally good candidates for FTM top surgery. They should be at least 18 and undergo a mental health screening prior to surgery. They should also be in good overall health and non-smokers (or at least quit smoking in advance of their surgery) since smoking can unnecessarily prolong the recovery process.
Although hormone therapy is not required to perform top surgery, if you intend to take testosterone, it can be a good idea to start prior to your surgery since allowing your chest muscles to develop first helps Dr. Jarial to achieve optimal results.
FTM Top Surgery Results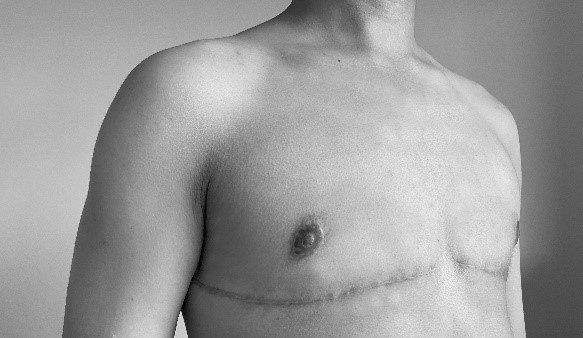 Once you have removed your breasts, your results are permanent and can be enjoyed for the rest of your life. However, Dr. Jarial does encourage you to maintain a healthy, steady weight after your surgery to maintain the quality of these results. Since a little fat remains on the chest to provide the body natural-looking contours, these fat cells can expand with excess calorie consumption. Significant weight gain may start to add mass to the chest once again. Fortunately, this is just fat that can be lost again with diet and exercise, not breast tissue regrowing.
Top Surgery Costs
The full cost top surgery depends on the amount of tissue and skin that is removed from the chest and the specific techniques utilized in the surgery. After developing a surgical plan during a consultation, Dr. Jarial can provide a complete quote. Fortunately, gender-affirmative care like top surgery is included under a growing number of health insurance policies. Ultra Aesthetics can help review your plan and assist you in receiving these benefits. Financing options are also available through CareCredit and ALPHAEON CREDIT to help you cover any out-of-pocket expenses.
Choose Dr. Jarial for Top Surgery
By treating many transgender patients, Dr. Jarial has developed superior technique and expertise in achieving an attractive, natural-looking male physique. Moreover, as a compassionate person and professional, he provides attentive, respectful care to patients of all gender identities, which may be hard to find with some other doctors. To see for yourself why Dr. Jarial is one of West Palm Beach & Fort Lauderdale's best gender affirmation doctors, please schedule a consultation.