MTF Labiaplasty in West Palm Beach, FL
Transgender labiaplasty is part of a two-step feminizing procedure that creates or reshapes the labia (vaginal lips). This gender-affirming surgery is for transgender women and non-binary individuals who are assigned male at birth. Research shows gender-affirming surgery, such as labiaplasty, significantly improves mental health for patients suffering from gender dysphoria. Transgender women often undergo several procedures to alter their bodies to align with their gender identity, particularly the chest and genitals.
Dr. Ravinder Jarial's Credentials
Dr. Ravinder Jarial is a plastic surgeon who offers transgender labiaplasty at his West Palm Beach office. Ultra Aesthetics is committed to providing outstanding service, and Dr. Jarial ensures each patient is educated about their procedure and recovery to make an informed decision. He has helped many men and women feel more comfortable in their skin, whether it's plastic surgery for signs of aging or gender-affirming care.
How Transgender Labiaplasty Differs from Standard Labiaplasty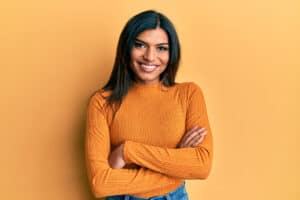 Labiaplasty is typically a vaginal rejuvenation procedure to address changes caused by childbirth, vaginal trauma, or natural aging. Non-transgender women may have labiaplasty to correct congenital conditions or anomalies, such as a large inner labia that hangs below the external labia majora. Standard labiaplasty is performed for cosmetic or functional reasons (or both) in women born with female genitalia.
Transgender labiaplasty creates the labia minora and labia majora in patients born with male genitalia. The procedure is typically the second part of a two-stage vaginoplasty to form the vagina, labia, and vulva. Labiaplasty is typically done several months after vaginoplasty and may be performed to improve results from a one-stage vaginoplasty where the labia may have diminished after healing.
Labiaplasty is an outpatient procedure that requires local anesthesia. Patients can return home after their surgery, and it typically takes one to two weeks for discomfort and swelling to dissipate and the tissues to heal.
Candidates for MTF Labiaplasty
Transgender labiaplasty and other gender-affirming surgeries create permanent changes. Transgender women and non-binary people interested in labiaplasty must have persistent and well-documented gender dysphoria, including two medical opinions from separate physicians stating that surgery is appropriate. Candidates must meet these criteria:
Live as your gender identity for at least 12 continuous months.
Complete 12 consecutive months of hormone replacement therapy (HRT) unless medical reasons remove HRT as an option for gender-affirming care.
You must be at least 18 years old for transgender labiaplasty.
Pre-existing medical conditions should be well-controlled and pose no concerns for labiaplasty complications.
Patients should have a healthy BMI (typically less than 30)
You must have the capacity to consent, meaning you have the mental awareness to agree to the procedure. You do not have dementia, severe learning disabilities, brain damage, or other issues that may affect mental stability.
Labiaplasty Procedure Details for Transgender Women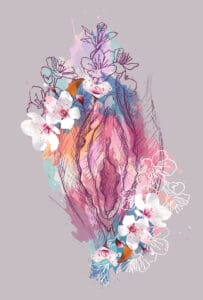 Transgender labiaplasty involves surgically creating a vulva and labia, or external female genitals. The procedure may be performed simultaneously with vaginoplasty or as a second-stage procedure in male-to-female (MTF) bottom surgery. Labiaplasty provides the cosmetic details of the vulva after vaginoplasty, such as labia minora, labia majora configuration, and clitoral hooding. Revision labiaplasty is sometimes necessary to add more definition.
During labiaplasty for transgender women, Dr. Jarial constructs the vulva region, forms a clitoral hood, and makes the labia minora out of grafted skin tissues. He may tighten loose skin from the first-stage surgery and improve asymmetry or functional issues.
Transgender women may seek revision labiaplasty if they have poorly defined labia minor after gender-affirming vaginoplasty. It's common for the labia minora to appear flatter, smaller, or fused to the labia majora after healing from the first transgender surgery. Revision techniques vary but may involve additional skin grafts.
Costal cartilage is sometimes used to improve the definition of the labia minora after vaginoplasty. Costal cartilage is found in the ribs, and fresh frozen costal cartilage grafts from human donors can form durable and cosmetically appealing labia minora in transgender labiaplasty or revision labiaplasty. This is the same type of cartilage used for revision nose surgery (rhinoplasty) because it is known for its customizable nature and structure.
The details of your transgender labiaplasty depend on your unique needs and previous gender-affirming surgeries. Dr. Jarial will create a surgical plan to reach your desired labial appearance so you can live as your true self.
If you're interested in transgender labiaplasty or gender-affirming surgery, schedule a consultation with Dr. Jarial at Ultra Aesthetics. Contact our West Palm Beach, Florida, office at (561) 249-0390.