Financing Options For Palm Beach Plastic Surgeon
CareCredit is here to help you pay for treatments and procedures your insurance does not cover. They offer No Interest* financing or low minimum monthly payment options so you can get what you want, when you want it. With three simple steps, including an instant approval process, it's easy to apply for Care Credit. After you're approved, you're free to use CareCredit to finance our services.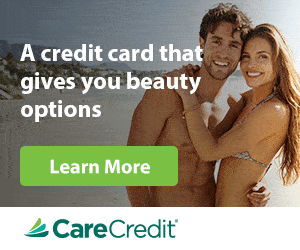 ---
Your Best is Closer Than You Think
With the ALPHAEON CREDIT card, you'll find the widest array of monthly payment options to help your reach your individual wellness, beauty, and performance goals.
The ALPHAEON CREDIT card allows you to move forward today without delay. Plus, with special financing options not available with other credit cards, you may find the ALPHAEON CREDIT card is the better way to pay.
With the ALPHAEON CREDIT card, you can receive the care your physician recommends with flexible payment options that fit your lifestyle.
Apply today so you can focus on looking, feeling, and being your best.