Tummy Tuck West Palm Beach
You can only do so much to disguise a tummy that is flabby or saggy, and you can never hide it from yourself. The tummy tuck, or abdominoplasty, has long been associated with women. However, we are seeing more men seek the assistance of a skilled plastic surgeon to tighten the mid-section.
You deserve to feel good about your body. If weight loss, pregnancy, or hereditary factors have led you to feel self-conscious about loose, sagging skin and poor muscle tone around your middle, a tummy tuck may give you the physical appearance and boost of confidence you have been seeking.
Customized Care From A Board-certified Plastic Surgeon In West Palm Beach & Fort Lauderdale
Tummy tuck surgery is not a one-size-fits-all procedure. Each person has unique physical structure and personal preferences that we address with a great deal of care. Dr. Jarial performs a thorough consultation before the physical examination that will guide the treatment plan. In this visit, he provides information about what can be accomplished with a tummy tuck.
The abdominoplasty procedure focuses on tightening the muscles of the abdominal wall, and removing excess skin to create a flatter, tighter, more attractive mid-section. If small areas of fat are present beneath the skin, liposuction may be recommended as an adjunct procedure that can be performed during the same surgery.
It is important to know what a tummy tuck can do for you, and what it cannot. This procedure is not intended for weight loss, though it is a wonderful complement to a healthy lifestyle. Ideal candidates for this procedure are at their ideal body weight but struggling to tighten and tone the difficult abdominal muscles. It is also recommended that treatment occur only when no future pregnancies are planned.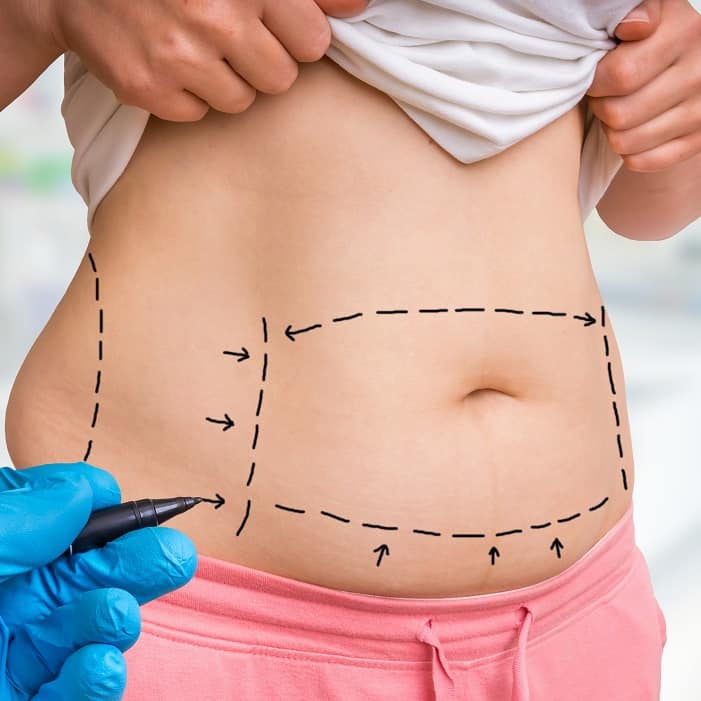 With a abdominoplasty, it is possible to accomplish:
Greater definition of the waist line
A flat abdominal profile
A toned, tight, abdomen with muscular definition
Heightened confidence
Abdominoplasty can give you the appearance you have been working hard for. Learn more about this highly customized procedure when you consult Dr. Jarial at Ultra Aesthetics in West Palm Beach & Fort Lauderdale. Schedule your visit at (561) 249-0390.