Penis Enlargement in West Palm Beach
Many men are unhappy with the length or width (girth) of their penis. Products have long promised to increase penis size with pills or pumps, but these options can't provide the desired results. Dr. Ravinder Jarial in West Palm Beach offers penis enlargement with implants and fat grafting for permanent penile lengthening or girth enhancement.
Am I a Candidate for Penis Enlargement?
Men who feel their penis is too small compared to their body size or feel their penis size has a negative effect on their sexual performance and self-confidence may qualify for penis enlargement. The procedure may provide meaningful improvement for men with micropenises, where the erect penis measures three or fewer inches. Peyronie's disease is a condition that causes an erect penis to bend painfully and can also be improved with penis enlargement.
Penis enlargement patients must be in good overall health and at a healthy weight. You should have realistic expectations for what the procedure can achieve. Penis enhancement may not offer a significant size or width increase but will provide noticeable improvement.
Men who have penis enlargement with fat grafting or implants report enhanced masculinity, increased sexual function, and improved self-confidence.
How Does Penis Enlargement Surgery Work?
There are several techniques for penile lengthening or girth enhancement, and the right method for you depends on your needs.
Penis Widening Surgery with Fat Grafting
Dr. Jarial can widen or increase the width of the penis with fat grafting. The procedure involves harvesting fat from another body area, such as the abdomen, flanks, or back, and reintroducing the fatty tissue to the penis to increase penile circumference. Liposuction collects the fat cells, which are then purified and injected into the penis via tiny incisions in the penile shaft. Dr. Jarial uses a numbing agent to reduce discomfort during fat grafting.
Because penis widening surgery uses fat cells harvested from your body, there's no risk of rejection. The transferred fat does not impact urination or sexual performance. Dr. Jarial wraps the penis in surgical dressing and provides detailed post-operative instructions.
Penile Lengthening Surgery with Penile Implants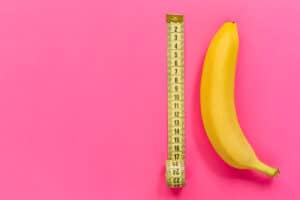 A penile implant, such as the HIMPLANT™ Penuma® device, is another option to achieve your desired penis size. The HIMPLANT™ is the first FDA-cleared penis implant for cosmetic penis enlargement. World-renowned urologists created the soft silicone implant, which can provide up to two inches of girth enhancement and increases the flaccid length of the penis. The HIMPLANT™ has a high patient satisfaction rate.
Penile implant surgery involves a small incision near the scrotum to insert the implant. The procedure requires general anesthesia, so you're asleep during the one-to-two-hour surgery.
Penis enlargement differs from female-to-male (FTM) bottom surgery for transgender men. FTM bottom surgery constructs the penis, and Dr. Jarial may recommend penile enlargement with an implant after creating the penis with gender affirmation surgery.
Recovery After Penis Enlargement Surgery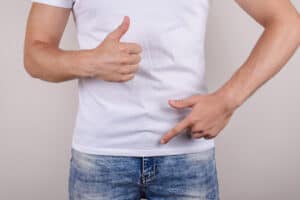 Your recovery details depend on the type of penis enlargement. The HIMPLANT™ is an outpatient procedure, and most patients can walk the same day with minimal pain and resume regular activities after two to three days. You may experience discomfort for about two weeks, and soreness may occur for up to 10 weeks. Some men may have swelling in the penile shaft, which looks like fluid under the skin, but this goes away after one to two months. Nighttime erections will be uncomfortable for a while after penile implant surgery. Dr. Jarial will explain how to care for and clean the area while it heals.
Recovery from penile widening with fat grafting typically involves 24 hours of downtime, but you may need to avoid extended standing, long walks, and strenuous activities for the first week. Men can often resume sexual intercourse and light exercise two weeks after penis enlargement with fat grafting.
If you're interested in penis enlargement, contact Ultra Aesthetics in West Palm Beach, Florida. Schedule your consultation with Dr. Jarial by calling (561) 249-0390.